| | | |
| --- | --- | --- |
| Technical Writing Course Training Hyderabad India | | |
Technical Writing is a unique and diverse field, which integrates itself in the field of all latest technologies on the face of the Earth. It is a creative and artistic field where one can expertise himself in all the cutting edge technologies and thus, having an edge over other professional career options. It has made his mark in all the fields computer hardware and software, aerospace industry, robotics, finance, consumer electronics, and biotechnology. It communicates technical (specialized) information, generally in the form of user manuals, training materials, information guides and many. These may be printed or portable documentation such as PDF or online help. In today's customer-centric business model, an organization's user manuals and technical write-ups act as its public face and also reflect its level of professionalism.
A Technical writer is a professional writer who designs, creates, maintains, and updates technical documentation—including online help, user guides, white papers, design specifications, and other documents. Engineers, scientists, and other professionals may also produce technical writing, often handling their work to a professional technical writer for editing and formatting.
A technical writer is one who communicates information about a technical subject, pointed at a specific audience for a specific purpose. The challenge for a good technical writer is to convey the information clearly, briefly and in language that is understandable yet is suited to the requirements of the audience.

Why Technical Writing ?
Expanding Your Knowledge
Technical communicators work in a challenging, exciting field that tests their ability to adapt to new situations and learn new skills. People who enjoy learning new things will find technical communication a stimulating career.
A career in technical communication also allows you to pick up skills in programming and Web designing that will broaden your knowledge while making you a more valuable employee and a more marketable job seeker.
Who can take Technical Writing ?


Any Graduate or Engineer


Candidates with any IT Exp


Medical Transcriptionists


Call Center Executives


Software Engineers


No age limit in this criteria


Technical writers for updating their technical skills


Lecturers, Teachers, Professors


Research Scholars
After completing of this course

Jobs in Almost Every Industry
No matter which industry you're considering for a career, it probably employs technical communicators. Technical communicators work in IT, computer science, Engineering, medicine, environmental studies, electronics, Government, Media, Publishing, the aerospace industry, and just about any field in which people must interpret and use technology. They are an indispensable part of today's technological society.
WHERE CAN THIS JOB LEAD?
Technical Writers can advance to Information Designer, Senior Technical Writer, or Project Manager positions. In larger organizations, Technical Writers can advance to Information Designer, Senior Technical Writer, or Project Manager Positions and even System Architect. Promotion often takes the form of increased responsibility and pay rises.
Designations.
Technical Writer is the most commonly used job title for this occupation. Other titles used include Communications Specialist, Policy and Procedure Writer, Proposal Writer, Publications Specialist, Documentation Specialist, Information Developer, Technical Editor, Web Editor, and Information Designer.
Salaries

Future trend /market trend


The high tech market is booming (usually!) and demand-driven by the computer industry--for technical communicators is very high. In fact there is actually a shortage of technical writers in the United States, India and Canada, and is rapidly turning that way in other countries. Thus, employers are open to recruit entry-level writers who wish to break into the field.
Thus, technical writing is one of the best paying jobs for those who wish to use their writing talents. The booming market for technical writers should parallel the continuing mushrooming growth of the computer, telecommunications and other high tech industries. Thus, there should be some measure of job security or at least the ability to find another job quickly should you be laid off.
There is acute shortage of more than 50% of trained technical writers in indian markets.
Trends


Technical writing has become an increasingly essential occupation in business and government, jobs can be found in almost any industry sector because of the need for users' guides, instruction manuals, and training materials.Demand for Technical Writers is expected to grow because of the need to communicate new scientific and technical information to others.
Techtotal-why ?



A Professional Organization to Guide You
TechTotal Soft Systems Private Limited is among the few organizations in India that provides professional technical documentation services. We have professional experience and technical expertise to meet the growing technical writing needs of corporates and individuals. TechTotal partners with peer technical writers and domain experts to provide the tools and training for organizations to institutionalize successful documentation strategies. TechTotal is a group of technical writers and engineers. We work on writing projects for large and small corporations. Our team consists of technical writers and editors, many of whom are skilled programmers, engineers, and scientists. Our diverse and extensive technical backgrounds allow us to quickly understand your product or process.


Testimonials

It has been a great experience working with TechTotal. Within a months time I have learnt a great deal on Technical Writing Tools, based on which I was able to get a job at Tata Consultancy Services (TCS) as a part of their TechCom department with very good compensation package.
I especially thank my trainers for imparting their knowledge thoroughly and continuously to students at TechTotal. I recommend TechTotal as one of the best institutes for Technical Writing where one can learn under a professional and friendly environment. I wish all a very successful future.


Shayeri Sen – Technical Writer
Tata Consultancy Services (TCS)

TechTotal is well equipped with good trainers, lab-section, Course Syllabus, and Training materials.......
"I came with no knowledge of Technical Writing and came away with much confidence and in-turn a good job". The methods and presentation style of the instructors are very good. I would strongly recommend TechTotal to others...

Seetaram, Sr.Technical Writer
Motorola




I thank you very much for the training and guidance from you, which helped me a lot into breaking into this Technical Writing field with ease. The course, techniques, syllabus and the faculty are up to date and well in pace. I appreciate TechTotal for giving such valuable training where teaching and guiding resources are scarce for aspirants.

VIJAYA KUMAR - Technical Writer
Satyam

The practical and theoretical knowledge I have gained from "TECHTOTAL" has helped me to enhance my ability & to excel in my current scope of work as a Technical Writer with Wipro. I take this opportunity to thank my Institute for providing me with a stabilized foundation on which I am able to build my career.

Sushma Rewatkar, Sr.Technical Writer
Wipro Technologies, Hyderabad

The instructors are very knowledgeable, sharp and peculiarly patient which is assistive for graduates from non-technical background....
The training was informative and very extensive. The co-operation and assistance given by TechTotal for attaining the job is very appreciative....
The course was very practical and applicable to our current projects.......

Sagar,Technical Writer
HP
The inadequacy of professionals and huge demand in this field has provoked TechTotal to take an extra mile in the field of training and consulting. We have launched training and placement methodology as a part of creating awareness in technical writing and to set standards for meeting industry requirements. There is no such kind of placement cell, which would ensure a bright and long lasting career in the field of information engineering. Training activities are undertaken by the professionals who have years of experience and vast expertise in different domains of technical writing. As a result of our innovative methodology in this domain, we have outshined in technical writing and encouraged professionals in taking Technical Writing as exigent career option.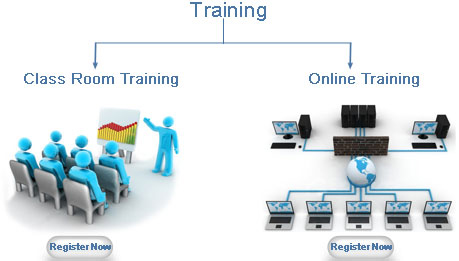 Program Highlights



TechTotal conducts learning sessions on the latest techniques, tools and technologies for pursuing a Technical Writing career. We offer customized trainings based on the needs of beginners and advanced professionals.
Software Development Life Cycle

Using Style Guides

Audience Proofing

Technical Editing

Documentation Procedure

Proof Reading and Reviewing

Templates

Testing Documentation Products

Content Development

Technical Writing Tools & Writing Techniques
Placement Assistance

Version Control
Methodology

Our industry experience enables us to design training programs and direct the learner's experience to match the skill requirements of companies.
| | |
| --- | --- |
| | Driven by Experienced Faculty |
| | Pioneering Teaching Methodology |
| | Daily Exercises |
| | Real-Time Projects |
| | Personalized Guidance |
| | Hands-on tools Practice |
| | Focus more on practical issues |
| | Self-explanatory supporting materials |
| | Placement Assistance |
Corporate Training
Live Projects/ IT Exposure
Industry Expertise Training

Conducting Demo Sessions
Course Module

You can use our online payment option if you're holding any credit or debit card. DD or check payments should be made in favor of TechTotal Soft Systems Pvt Ltd payable at Hyderabad.

Live Exposure/Expertise



This training is also supported with the help of live projects in Technical Writing which provides industrial exposure to the candidates & helps the Candidate to finding a suitable job in IT. Though available in abundance, IT jobs do not come easy. One needs to have the right mix of academic, technical and behavioural skills to be reckoned as a deserving candidate. Apart from the tailor-made certificate courses, TechTotal indigenous Career Development Program focuses on developing the students' overall Technical skills, personality and other professional skills, making them more eligible for top IT jobs.
Being Hyderabad's most respected Technical Writing certification training provider, we have excellent contacts in the IT industry and are the preferred institute they approach for meeting their staffing requirements. This enables us to provide assistance to our participants in getting jobs. We are holding discussions with recruitment agencies outside Hyderabad so that placement assistance can be extended to participants from other places in India.
Matching the gradual industry requirements, TechTotal Placement Division has been providing 'Total Placement Assistance' to all its students. Some of our students have made their way into prestigious organisations like Wipro, Motorola, IBM, Sierra Atlantic, HP and SQLStar to name a few.
Road maps/Contact us

1. Should I have any prior computer qualification to pursue this course?
A: No, It's enough if you have the ability to communicate in English. You will be trained with required Technical Writing Tools.
2. Do you provide any assistance to get a job after completing the course?
A: Yes, we assist you in getting a job. You can register with our placement Division.
3. Do you have any flexible training schedule for the working employees?
A: Yes, there are special batches for working employees (day/night shifts) and regular students
4. Are you providing any course material for the trainees?
A: Yes, every trainee enrolled for the certificate course gets a softcopy (CDs) of the required material.
5. Do I need to have a PC at home?
A:We have lab facility with ample number of systems. You can practice in the lab on prior registration.
6. Do I get any guidance while practicing in the lab?
A:Yes, adequate staff is appointed to help in the lab.
7. What is the scheduled class duration?
A:The class is scheduled for 2 to 21/2 hours based on your level of understanding
8. I am a science graduate. Am I eligible for this course?
A:Yes, any graduate with any specialization can join this course.
9. How much time should I devote to study, assignments and projects?
A: Learning ability may vary learner to learner. We suggest at least 5 hours per week you have to work for the Certificate course
10. What is the expertise of your faculty?
A: To mould you into a competent Technical Writer, we have expert faculty with specializations in academic and technical education.
11. Do I need to wait till the batch starts?
A: No, we start the training immediately after the registration.
12. Can I hold the course and join later?
A: Yes, you can take a short break and rejoin the training.

News and Events


TechTotal launches weekend batch of Foundation Course in Technical Writing.

We are in the process of turning into Vendor to Wipro



TechtoTal acquired documentation for electronic voting machine

TechTotal has entered into electronic sector by acquiring a documentation project for electronic voting machine.

TechTotal proudly announces its new team for instructional designing.

TechTotal has entered into web design & development too........

TechTotal introduces special classes for Technical Writers to enrich there skills...

TechTotal has started Technical Writing awareness programme in all Universities and colleges in Hyderabad....